5.1 Manage Ticket
The "Manage Ticket" tab allows you to customize your own POS system.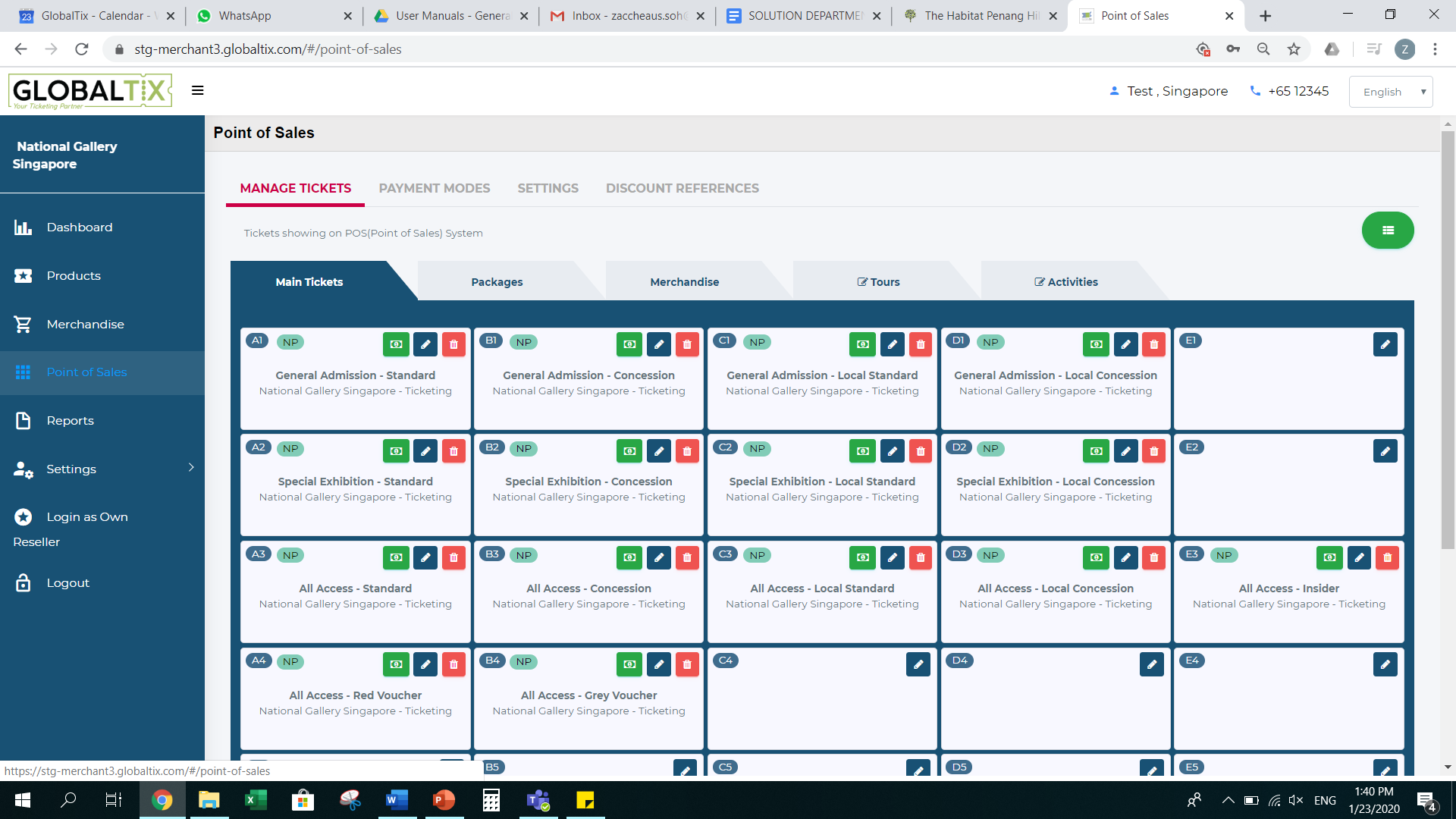 POS Manage Tickets
Changing Tab Title
You are unable to change the title of the first 3 tabs – Main Tickets, Packages and Merchandise. The title for the last two tabs can be customized according to your needs. To edit the title, click on the "Update Title" button beside the title.
Main Tickets & Packages
To add a ticket or package in the tab, click on the blue "pen" icon. Select the ticket type in the drop down box and click the "green tick" to save.
To edit your ticket price, click on the green icon and key in the price to be reflected on your POS. The grid is active when there is a dollar sign image in the green icon.
To delete a ticket type, click on the red "trash can" icon.
Updates and changes
All Updates & Changes to the POS setting will be auto updated every midnight.
For emergency cases to execute changes, contact your account manager.
Merchandise
All merchandises created under the "Merchandise" section will automatically appear on the POS system. Hence, no manual adding is needed for merchandises. To learn how to create merchandise, read 6 Merchandise .