8. Sales Order
Under Sales Order Tab
Sales order allows you to issue a batch of your own tickets to your regular agents or create a one-time order.
To create a new order, click "Create New Order".


Sales Order
Select the type of order.
For Agent Sale : select the agent that you would like to create the order for.
For 1 Time Order : key in the customer's name and email address to send the order to.
Click "Add Ticket Type" and select the ticket type for this order.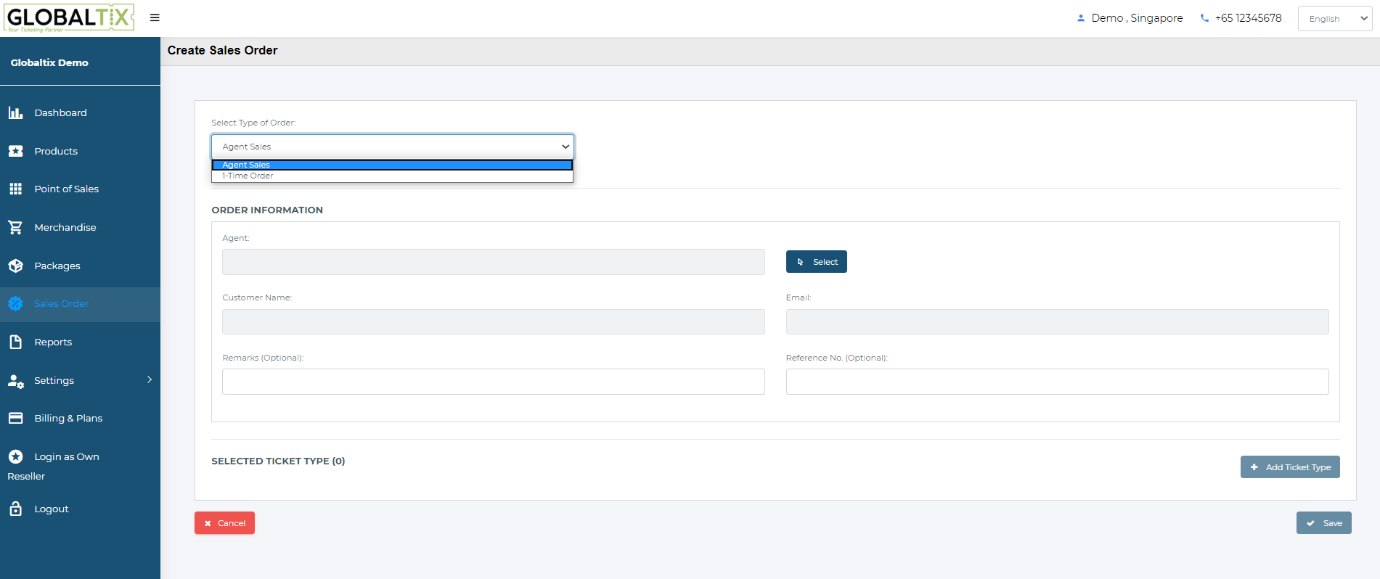 Create new sales order
Fill in the information like quantity, selling price and visit date.If you want this bulk order (eg.100 ticket) to be sent out as a singular QR code instead of individual 100 QR codes, tick "Single QR Code".If visit date is not required, you may leave it blank. Click "Save" to create the order.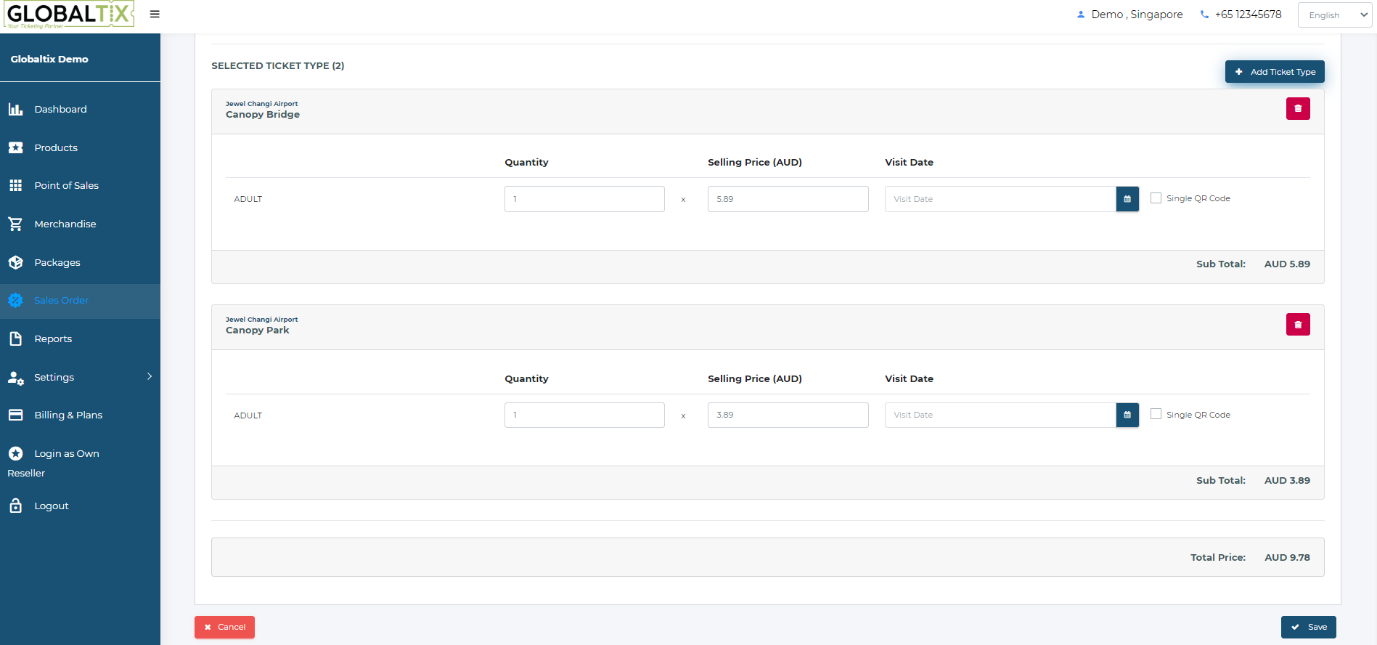 Create new sales order