4.1 Create Products
You may sort your ticket types into groups which we call "Products". To create a new product:
Step 1: Click 'Products'.
Step 2: Then click 'New Product'.

Create Products
First, upload photo of your product and fill out the basic information of the product.
Under the "Information" section, enter the most essential product data.
(e.g. title, country, postal code, website.)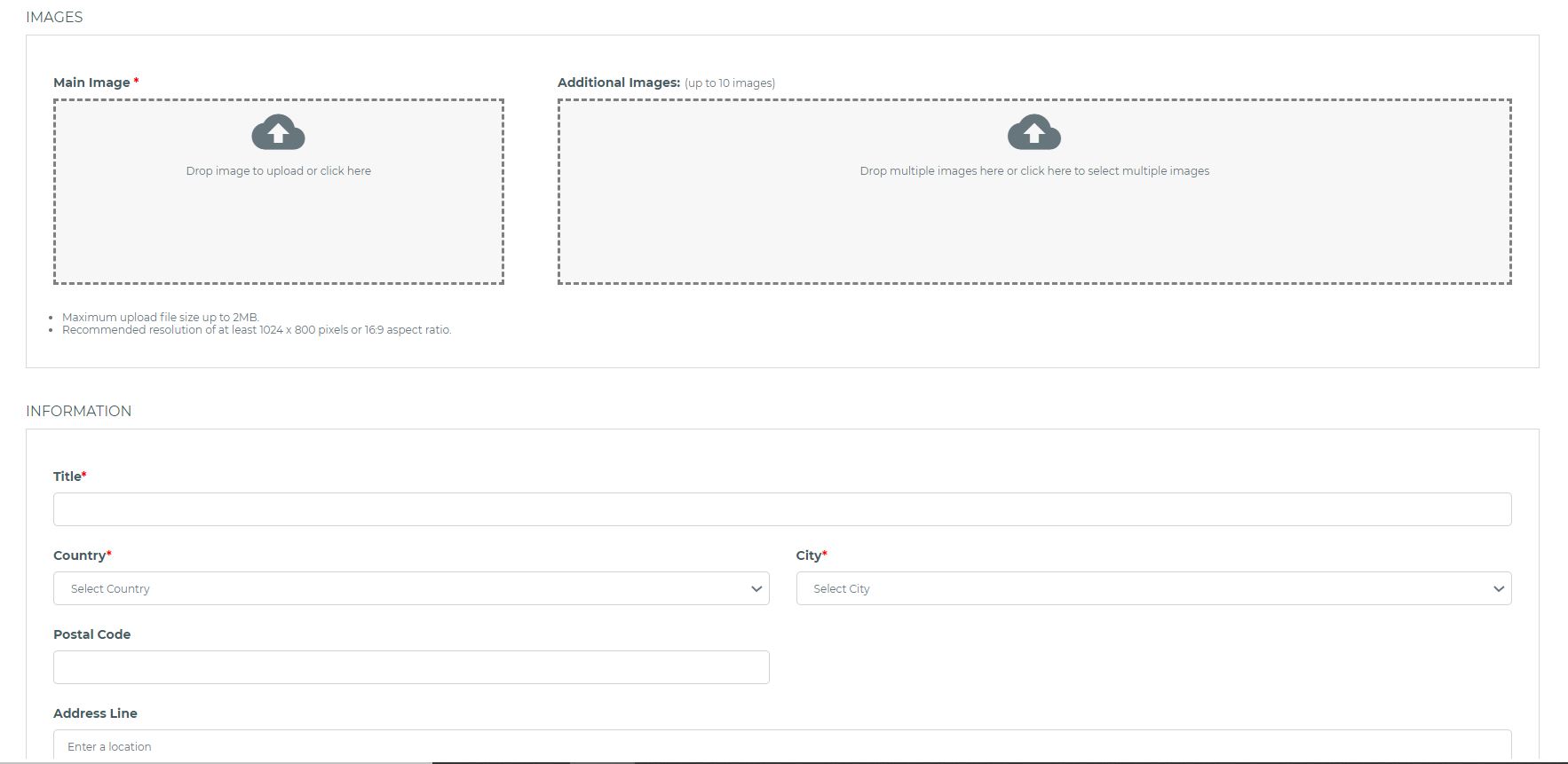 Basic Information of Product (Images)
Enter your email address in "Booking notification (Email)" if you wish to receive an email notification whenever a customer purchases the ticket.

Basic Information of Product (Booking Notification Email)
Select a category for the product, then select the type of attraction and type of activities that fits your product best.

Details of Product (Category)
Keying in additional keywords will allow partners using GlobalTix system to easily search the products you have listed.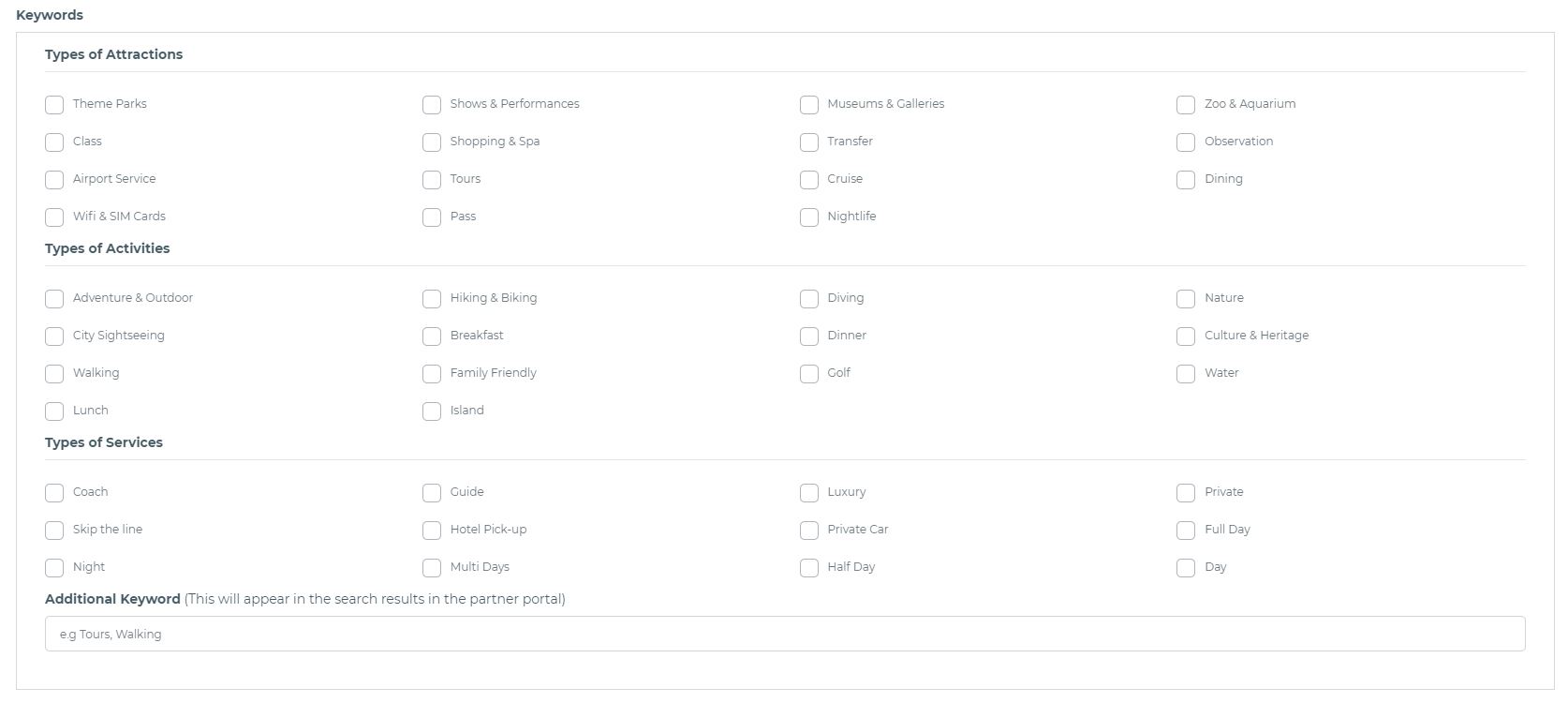 Details of Product (Keywords)
Finish off by adding the operation hours and description which give the partner useful information about the product. Lastly, click "Submit" to save and publish your product.

Details of Product (Highlights Description & Operating Hours)