4.3.1.2 Distribution Table
Set your ticket prices for GlobalTix marketplace and your direct contract agents through the Distribution Table.
There are 3 different ways you can distribute in our marketplace:
Standard pricing across Global Marketplace
Set Advanced Distribution to a selected few specific agent
Direct contract
Set standard pricing for GlobalTix Marketplace
1. Under Products, click Manage Product >> Ticket >> Distribution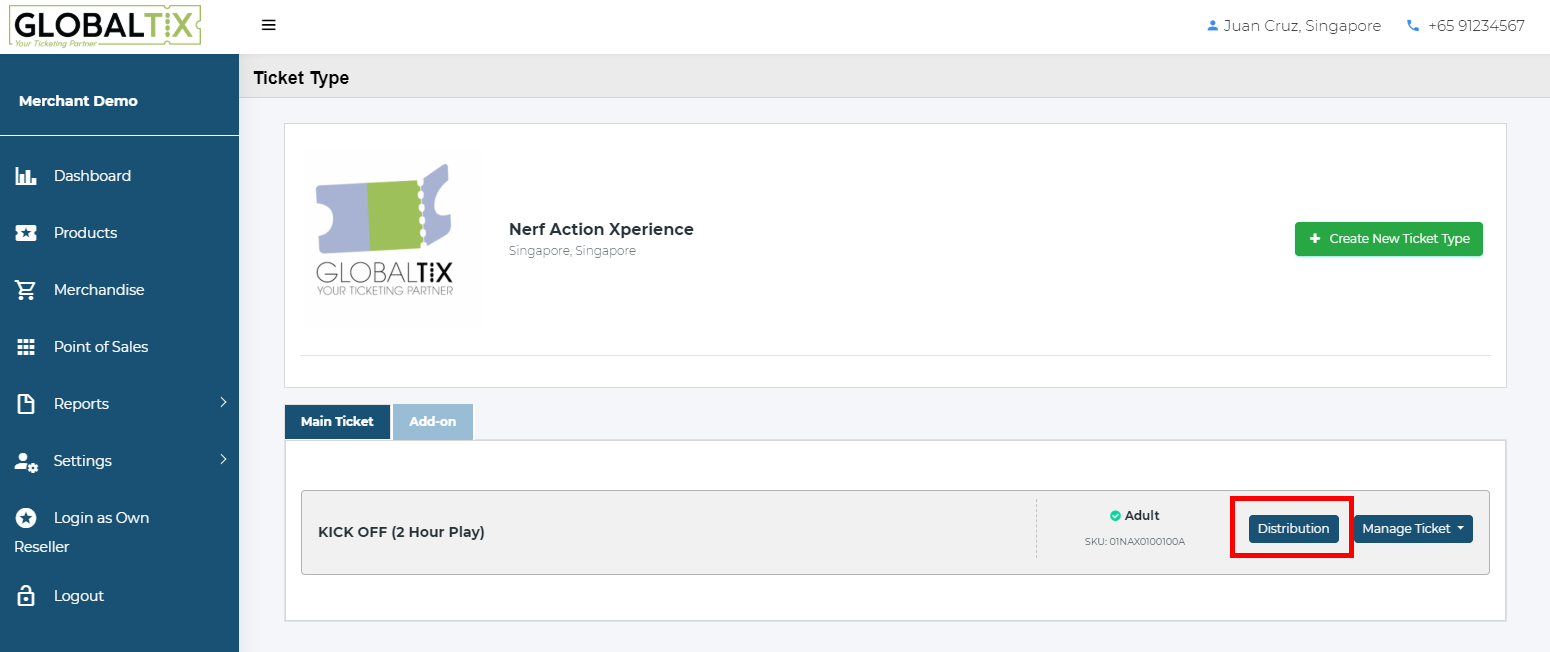 Set Standard Pricing 1
2. Click Edit.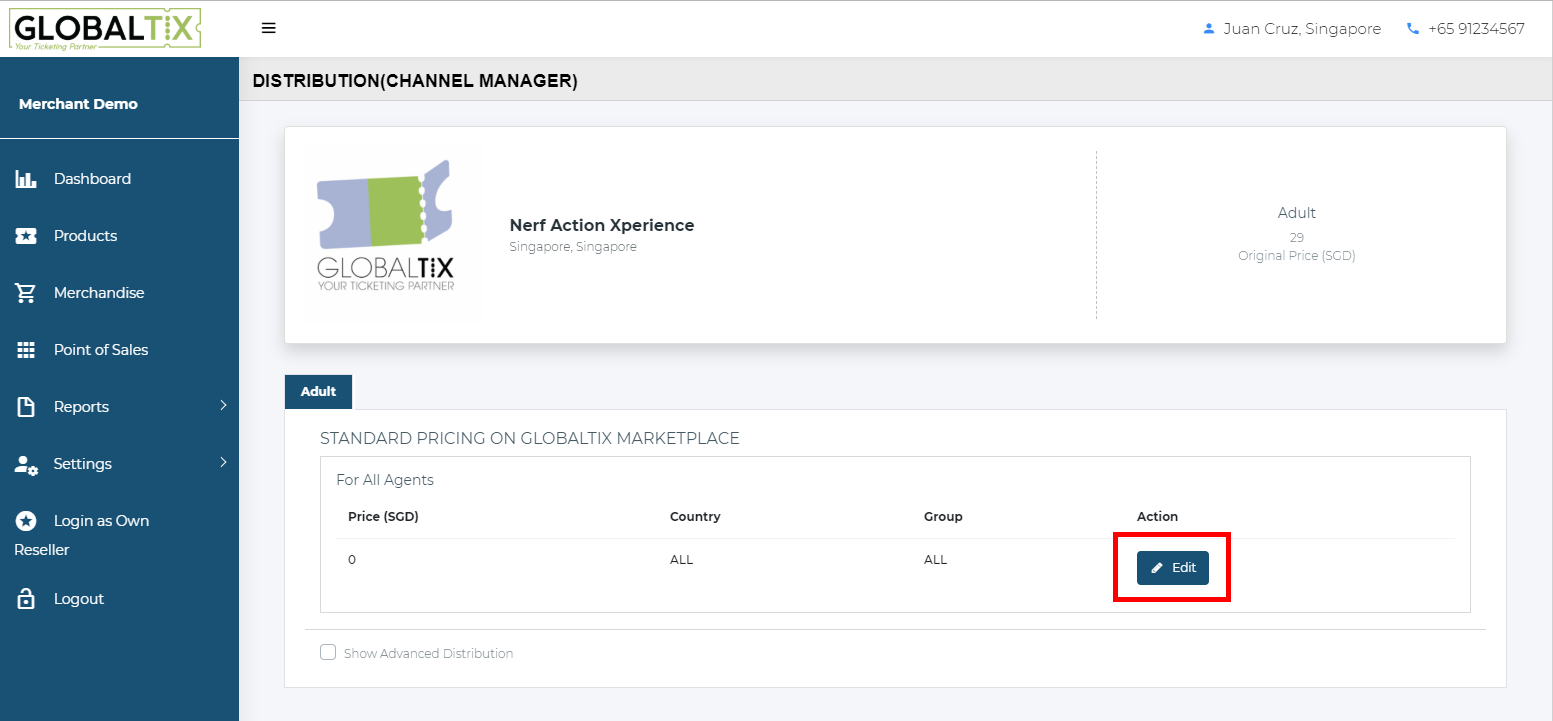 Set Standard Pricing 2
3. Enter the price that you wish to sell on Globaltix Marketplace and click "Update".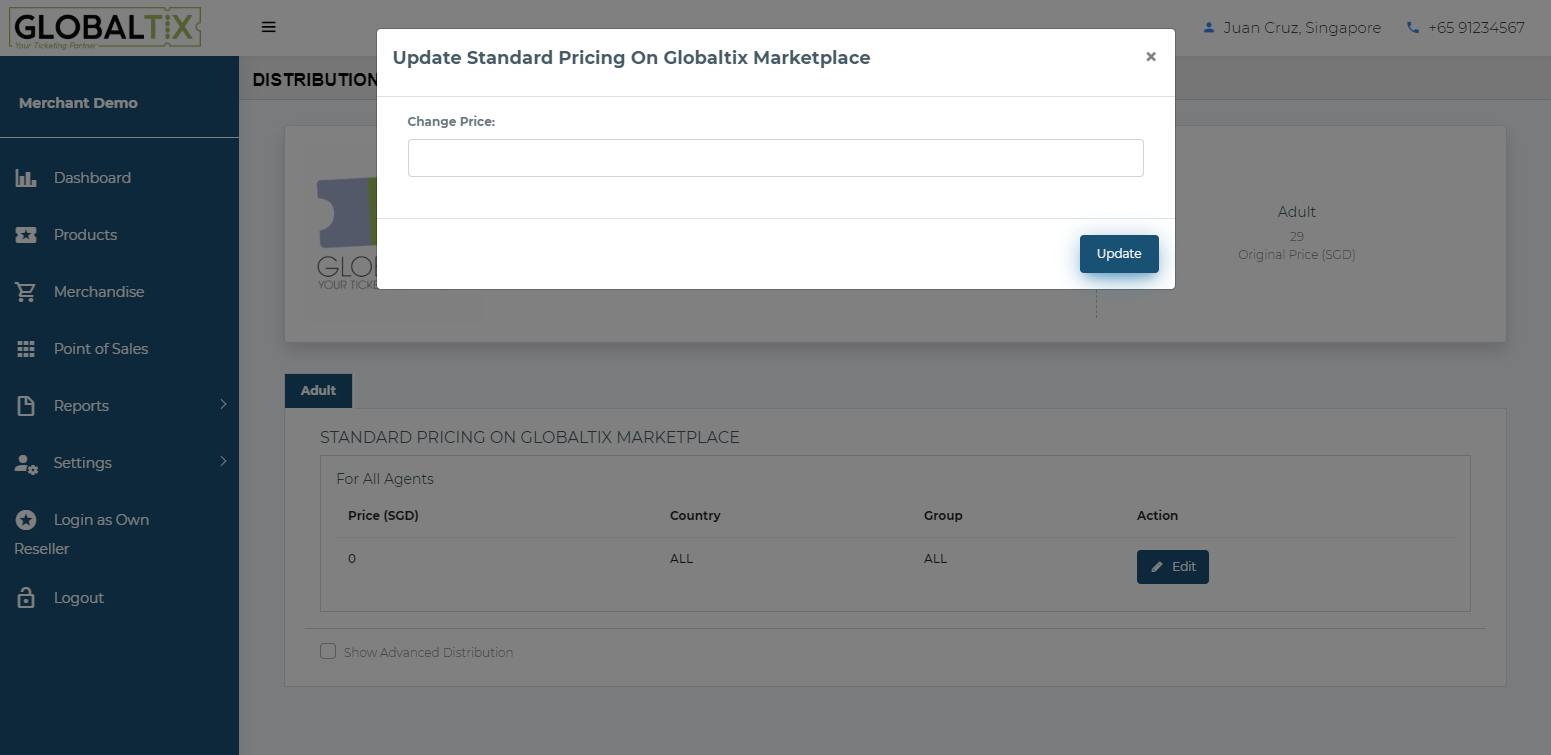 Set Standard Pricing 3
Set Advance Pricing across specific few selected agents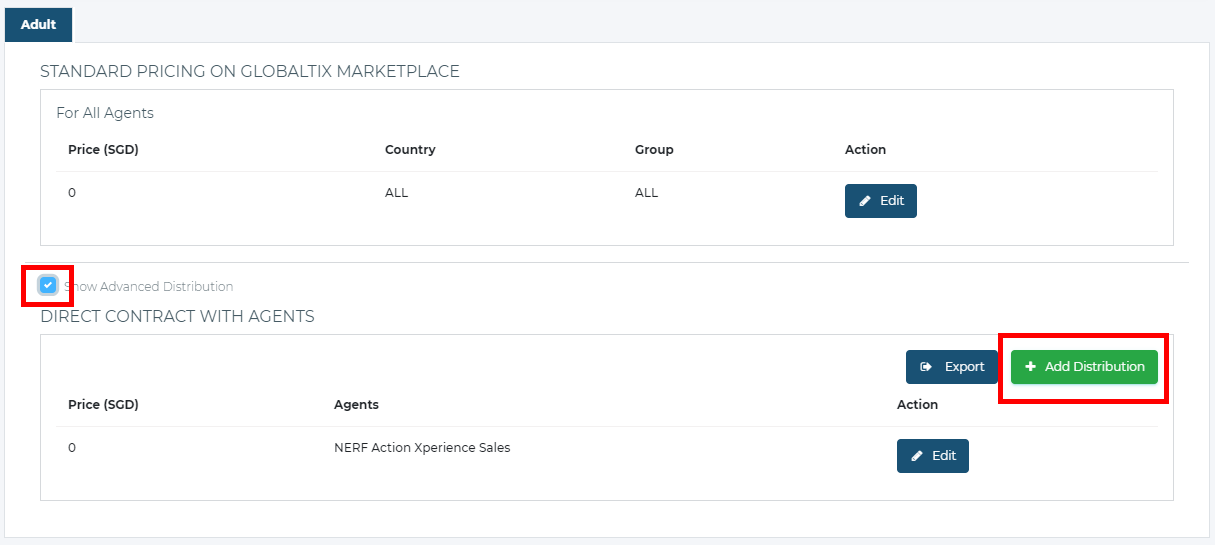 Set Standard Pricing 4
Set Pricing for Direct Contract Agents
You may wish to enter into a direct contract with our existing reseller whereby the reseller will pay you directly for any ticket purchased. GlobalTix will merely act as a ticket issuing platform.
To set up the distribution table, tick "Show Advanced Distribution". Under the Direct Contract With Agents, click "Add Distribution".
Set Standard Pricing 5
An input screen will then open. Enter the price you wish to sell at and select the reseller. Click "Add".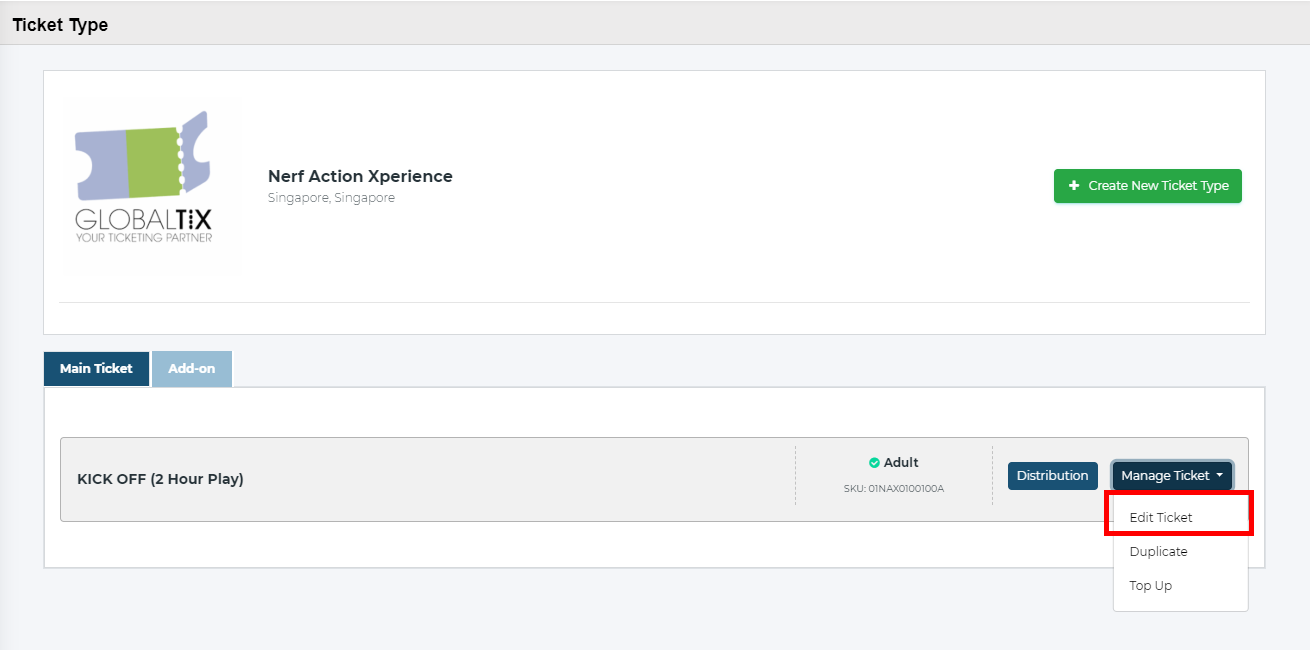 Set Standard Pricing 6