4.3.2 Schedule
You may assign timeslots and capacities to your ticket type by creating schedules.
(Eg. You have a tour that runs daily at 5pm, for a maximum of 10 people, you can create a schedule so that only a maximum of 10 people can book your 5pm tour daily.)
To create capacity
Under Products, click Manage Product >> Capacity

Schedule
Click the "+ New Schedule" icon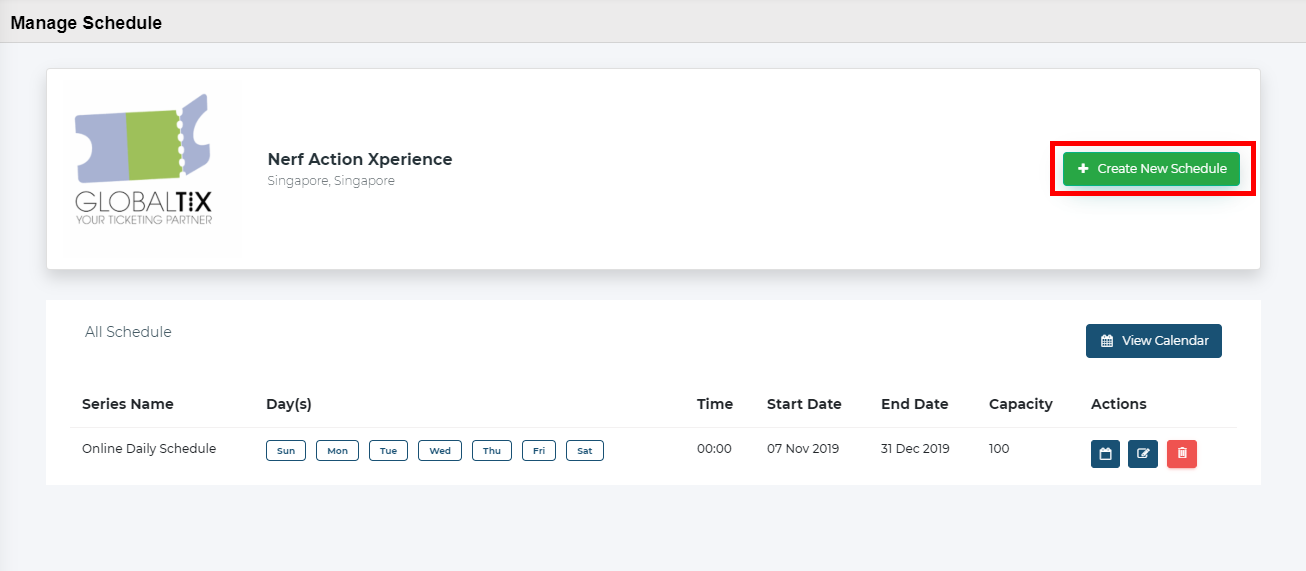 Create New Schedule
Input a name for your schedule. Select your schedule timing and recurring days of the week.
Select the start and end date and key in the capacity for this timeslot. Click "Add" to create schedule.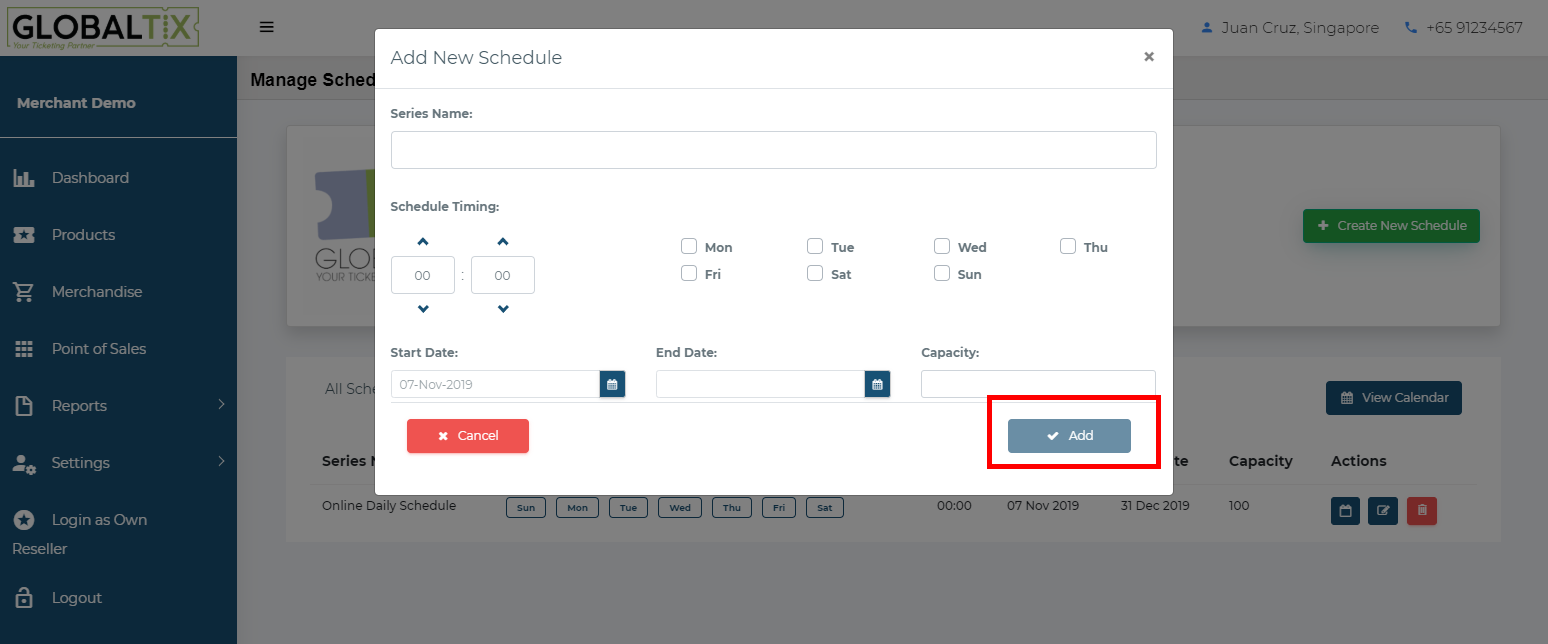 Fill In New Schedule
Newly created schedule will be shown.
Newly Created Schedule
Attach the schedule to ticket type
You may attach the schedule to your ticket type the first time you are creating the ticket. To learn how to do so, please read 4.3.1.1.3 Advanced .

Applying capacity