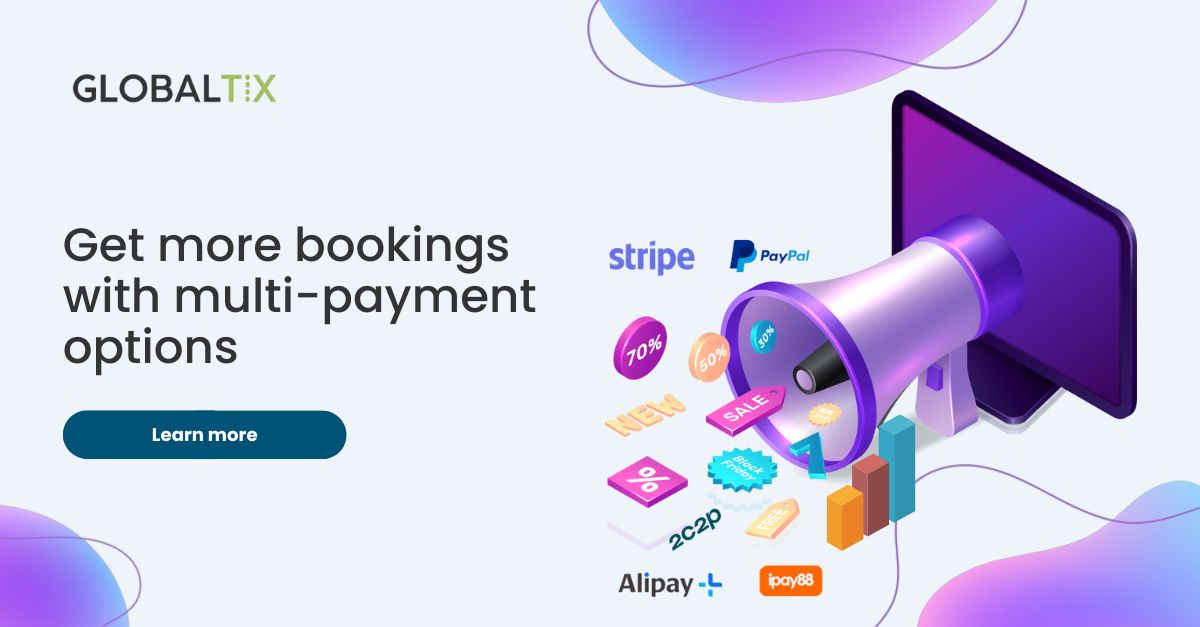 Having a variety of payment options is essential for any successful travel website.
Your travellers are everywhere on the globe, and so are their payment methods. However, it can be hard for you to cater to all payment options. In addition, keeping up with foreign currencies or international transaction fees can be challenging if you plan on expanding globally. Still, limited payment options may lead to cart abandonment and decreased conversions as shoppers are more inclined to make a booking with their preferred payment platform.
Luckily, our booking software is integrated with most global payment platforms. It enables your guests to effortlessly make a booking and pay with most credit cards, payment platforms and digital wallets, wherever they are from!
By setting up more payment options, you are offering a much better checkout experience and essentially encouraging more customers to make a booking with you!
We're here to help provide a flexible and seamless checkout experience for you and your customers.
Get started today: https://bit.ly/3dpM1TK